Many brides are choosing to nix the traditional "the whole point of this thing is to get gifts" bridal shower and opting instead to have a spa day. A spa or salon can be a great place to have an activity-based bridal shower: everyone sitting around chatting and getting manis/pedis. Excellent. However, this type of shower can get spendy very quickly.
So, what. to. do? Well, how 'bout a homemade spa day?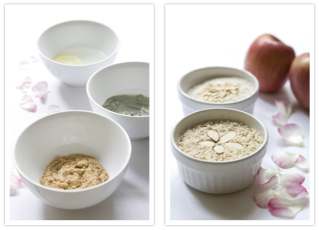 Image Courtesy of: 100 Layer Cake
It's simple really and you probably have most of the necessary ingredients in your fridge and pantry. Just drape some white sheets around (for atmosphere and an easy clean-up), toss some rose petals, and turn on some soothing tunes. Add some finger foods (veggies, open mini sandwiches, and tiny cookies) plus some sparkling water and juices. Boom. Ya gotta most excellent spa day bridal parties.
Here's some resources for creating your own homemade spa day: