One of the easiest parts of planning my wedding has been the wedding party selection – basically, as far as I'm concerned, everyone is in. Really, anybody who wants to be a part of the wedding will have a job or a position – I don't want anyone to feel left out (no one EVER picked me for their weddings when I was younger because my sisters [and then nieces] were pretty and I wasn't – it sucked.). So everyone's in the wedding party. That means I have 1 Matron of Honor, 2 Bridesamaids, 8 Junior Bridesmaids, 5 Flower Girls, and 2 Ring Bearers. The more the merrier.
While it's a pretty easy gig getting into my wedding party – I still wanted to make it seem like a really special moment for those involved (many of whom have never been in a wedding and are super excited). Last week, I confirmed with each parent that it was okay to have their child in the wedding (ALWAYS ASK – some people will be too busy to attend your wedding or not have the funds to participate and you do not want to promise a child something that isn't going to happen). Today, I set about creating little "official" invitations for each child asking them to be in the wedding party (For privacy reasons, I covered up my personal contact info on the bottom of each invite- thanks for your understanding!).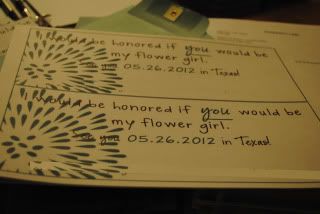 To create the invites, I made a quickie template in Photoshop and printed out the invites (the template features 2 per page) on to white cardstock.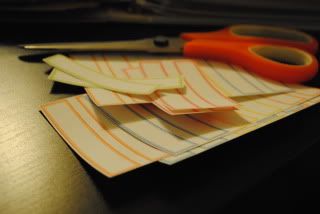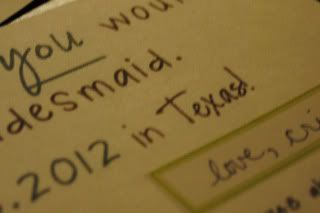 Then I adhered some labels, wrote "Love, Cris", and slipped them inside some #10 envelopes.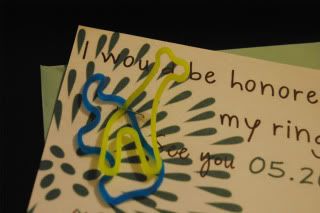 I also included some really cute Silly Bandz (super popular with the 12 and under set right now) for my youngest wedding party members.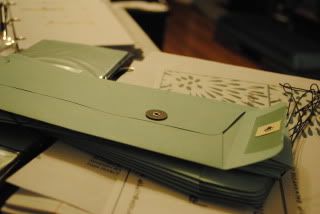 Last, I carefully wrote each child's name (using "Master" and "Miss" when appropriate [kids love that stuff]), their address (with a "c/o [parent's name] under), and my return address. Tomorrow I'll head to the post office and mail these babies out – can't wait to see what the kids think of them!
Want to create some Official Wedding Party Invites of your own? Either create a template in Photoshop OR download the editable Photoshop invite provided below**:
Download Kiss My Tulle_Wedding Party Invite_Editable Layers
**Be sure to insert your own information where necessary – simply double click on the Text Icon in each layer, highlight the words to be replaced, insert your own words, double click to apply the changes, and save the document).
PLEASE NOTE: This file is for PERSONAL USE ONLY – for more information read Kiss My Tulle's disclaimer.