If you are not a skilleded graphic designer but really want to avoid using more traditional save-the-dates, there are options for you. One is to use text boxes in Microsoft Word (play with size, fonts, and colors). Another is to scour the Internet for some inexpensive (or free) card templates.
That way, something like this: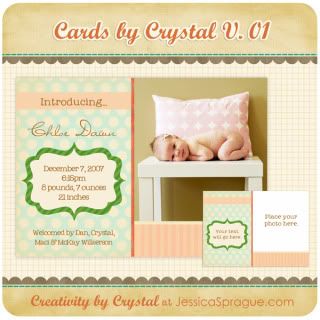 Image Courtesy of: Jessica Sprauge
Can be turned into something like this: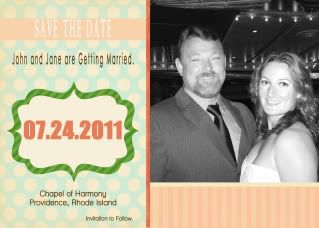 A very cute and colorful save the date!
To do, you'll need Photoshop (try it for thirty days free here). Open the template in Photoshop and open your picture. Then insert the picture as a new layer under the template (resize as needed). Next, create a text box on top of the template (this will make a new layer) and type your information in. Play with sizing, fonts, colors, etc. until you get what you want. Save as a .jpeg and send the file to a printer.
Easy and peasy. Using a simple template for save-the-dates (which are typically more informal and fun than the invitations) can be an excellent way to save money – since you're the "designer", you'll be saving on labor and copyright costs. So you will be able to spend that money somewhere else (marching band, anyone?).