Recently a reader wrote to me asking for more wedding porn – specifically for a wedding featuring spring-like hues of green and yellow. No problem, Lizette – here ya go!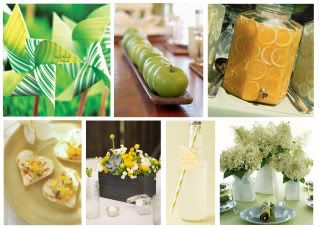 Images Courtesy of: Apartment Therapy: Re-Nest, The Knot, Martha Stewart Weddings, and Yes, Please!
How these images inspire you, Lizette! Readers, how do you feel about a spring green and yellow fling? Do you have any green and yellow wedding porn to share? Chime in!