The best plan is to embrace those things that make wedding cupcakes affordable and chic:
Professionally made cupcakes range in price from $2-4 OR you can DIY them yourself (or enlist a willing friend or relative). Cupcakes are much easier to create than a traditional tiered wedding cake.
No cutting fee! Caterers, hotels, event centers often tack on a fee for every slice of cake that is cut (shameless) but! since cupcakes require no cutting…no fee! However, be sure to confirm this with your caterer, hotel, or location.
Delivery fees for wedding cakes are higher than cupcakes because cupcakes are easier to transport.
Interested? Here's a quick wedding cupcake round-up from the Cupcake Wedding Flickr Group: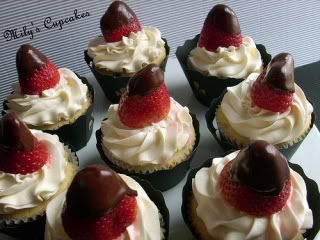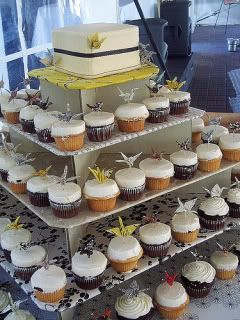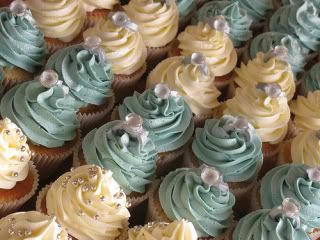 So, anyone here interested in having cupcakes at their wedding? Will it be as an alternative to a traditional wedding cake or in addition to one? What flavors will you be using? Share!