[su_note note_color="#FFFFFF"]// This post was sponsored by Lowe's as part of an Influencer Activation for Influence Central and all opinions expressed in my post are my own. //[/su_note]
So, I've talked a it about how we added a front porch addition to our house. I've also mentioned a few times how I host a neighborhood trick-or-treat for all the kids on our street. Why am I mentioning these things? Because this is the year I FINALLY get to decorate my front porch for trick-or-treaters!!! Check it out – here's my front porch glam Halloween decor: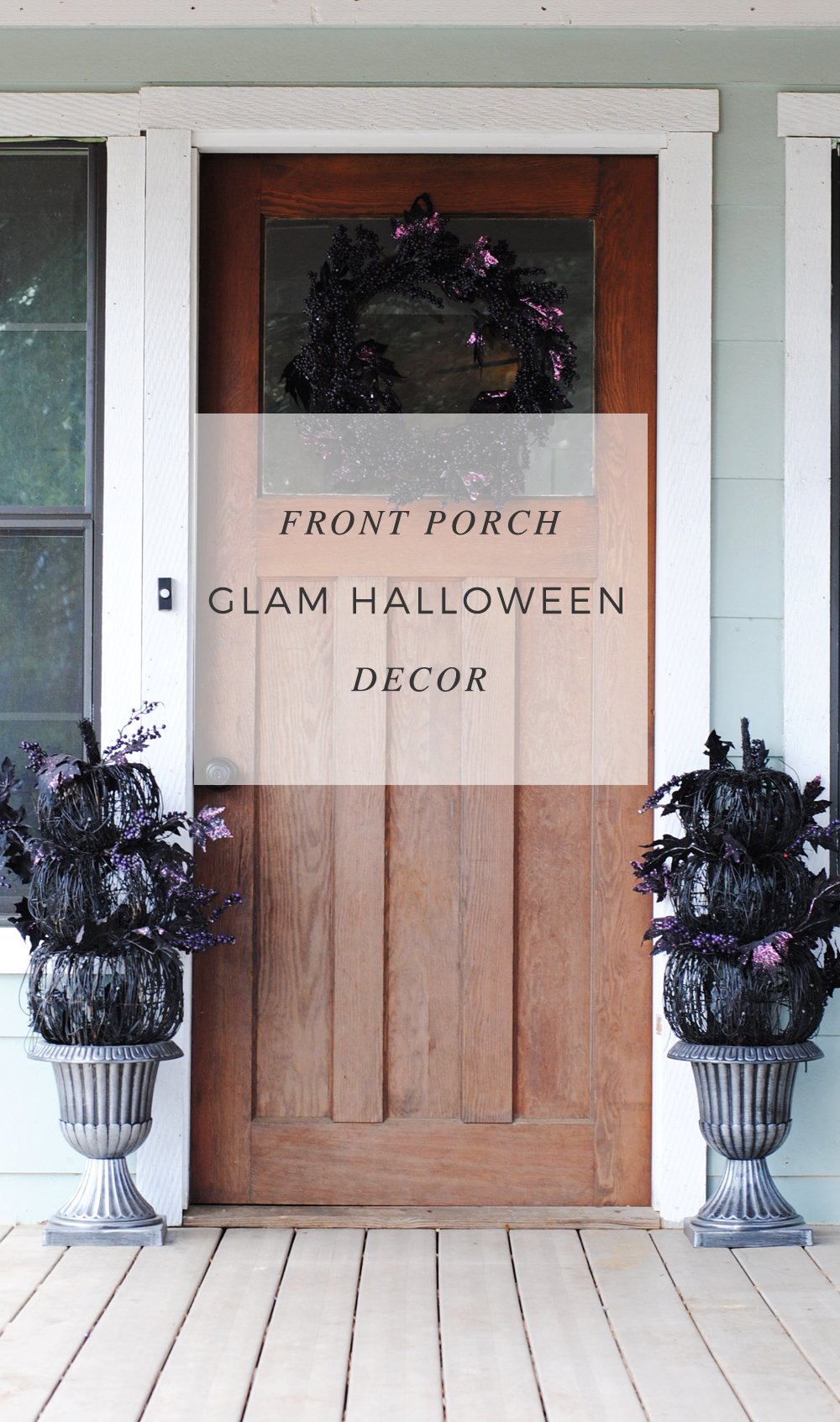 I decided to go with a glam, metallic theme for our Halloween decorations this year. I mean, my kids are too young to handle the scary decor and I'm not big on cutesy so these black and purple pre-lit topiaries really caught my eye! Super chic, right?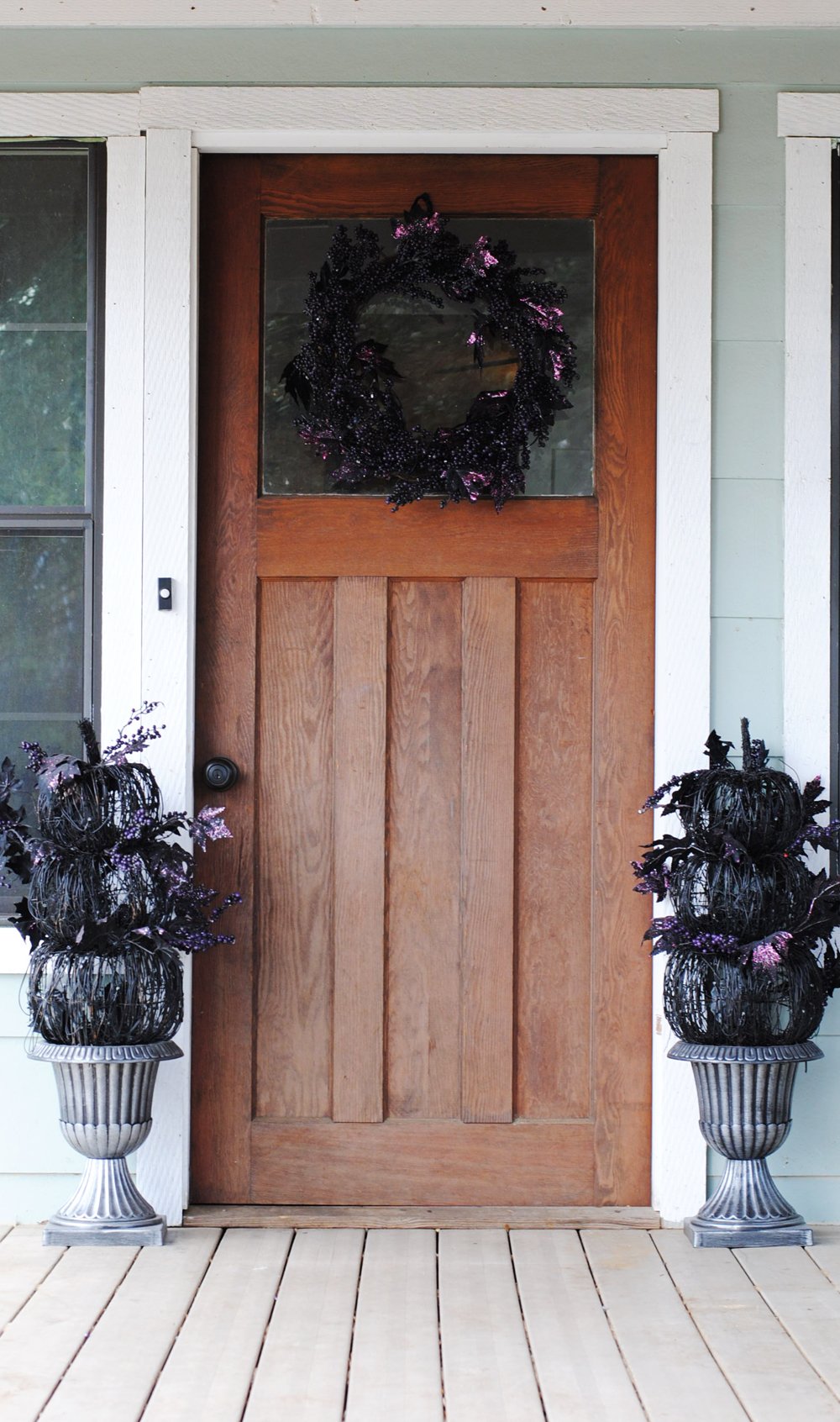 Y'all know that I'm a slacker mom and need really easy and basic decoration plans and products or it's just not going to happen. I loved that I was able to walk into Lowe's, see the topiaries, and then look for coordinating products – without going crazy and running up and down a million aisles.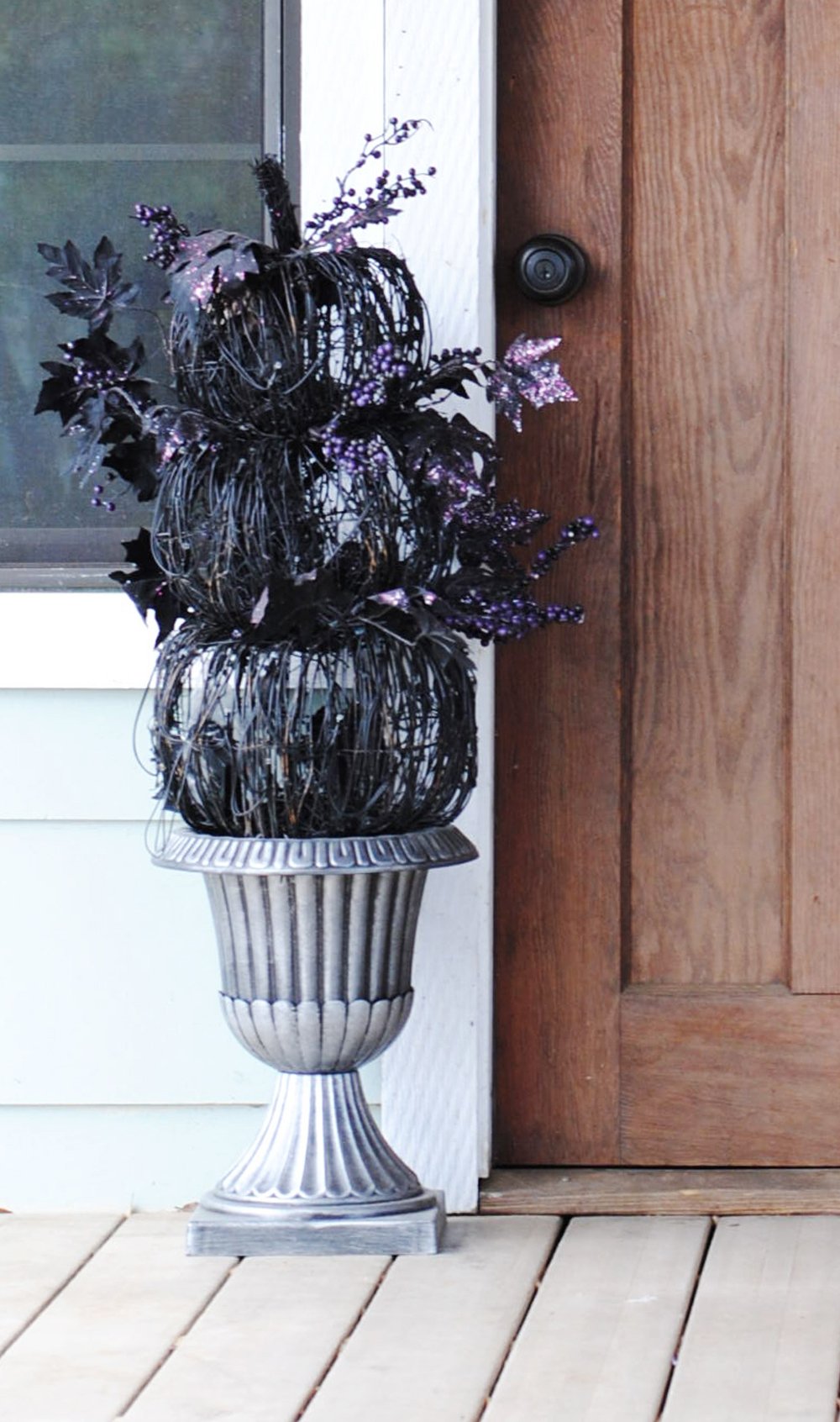 I snagged a pre-lit black and purple berry wreath to hang on my front door – because every front door needs a wreath, right? I decided that the set up still needed a little sumpin' sumpin' extra so I grabbed a few light up metallic gourds and placed them at the base of the topiaries. All my decorations light up and look AMAZING at night!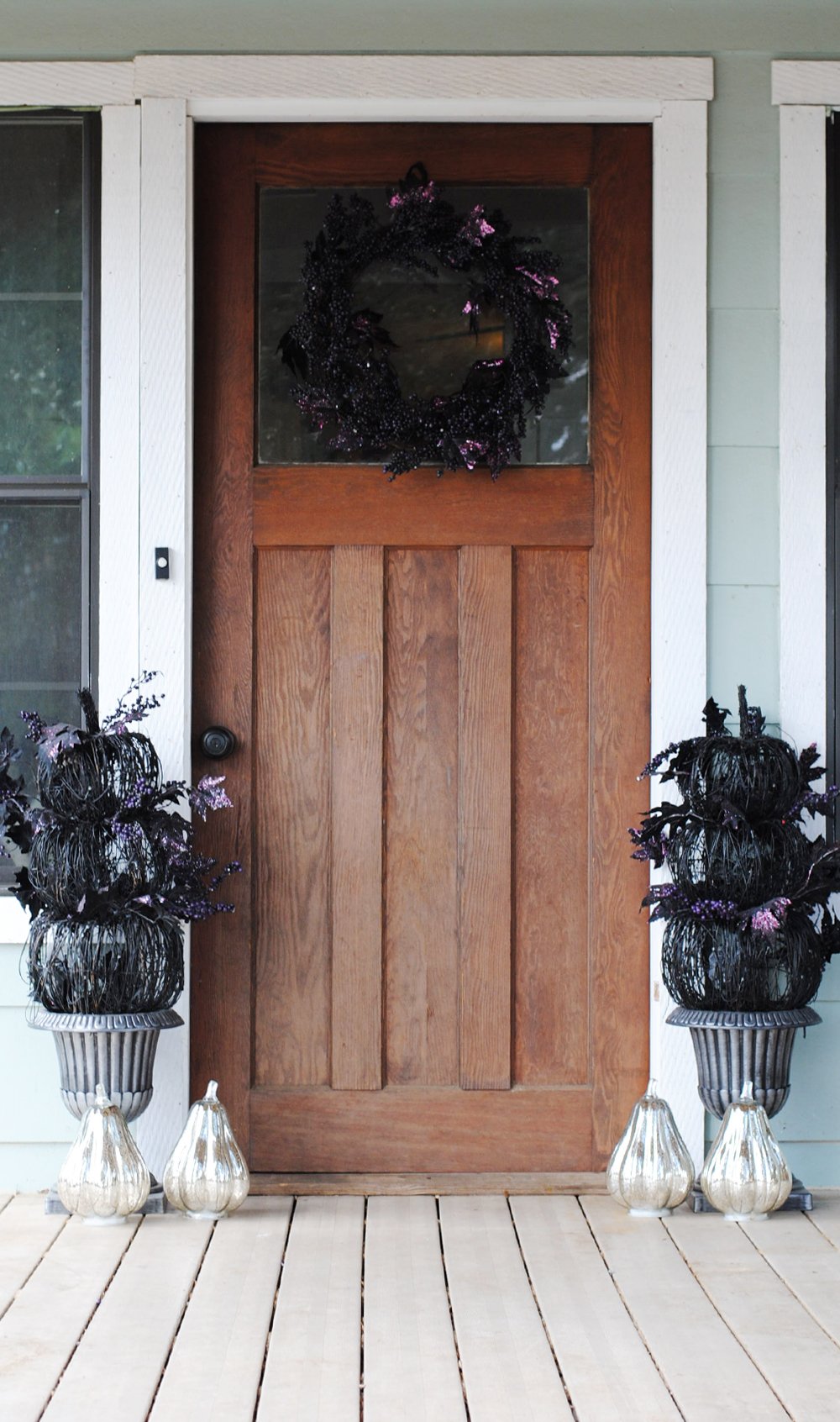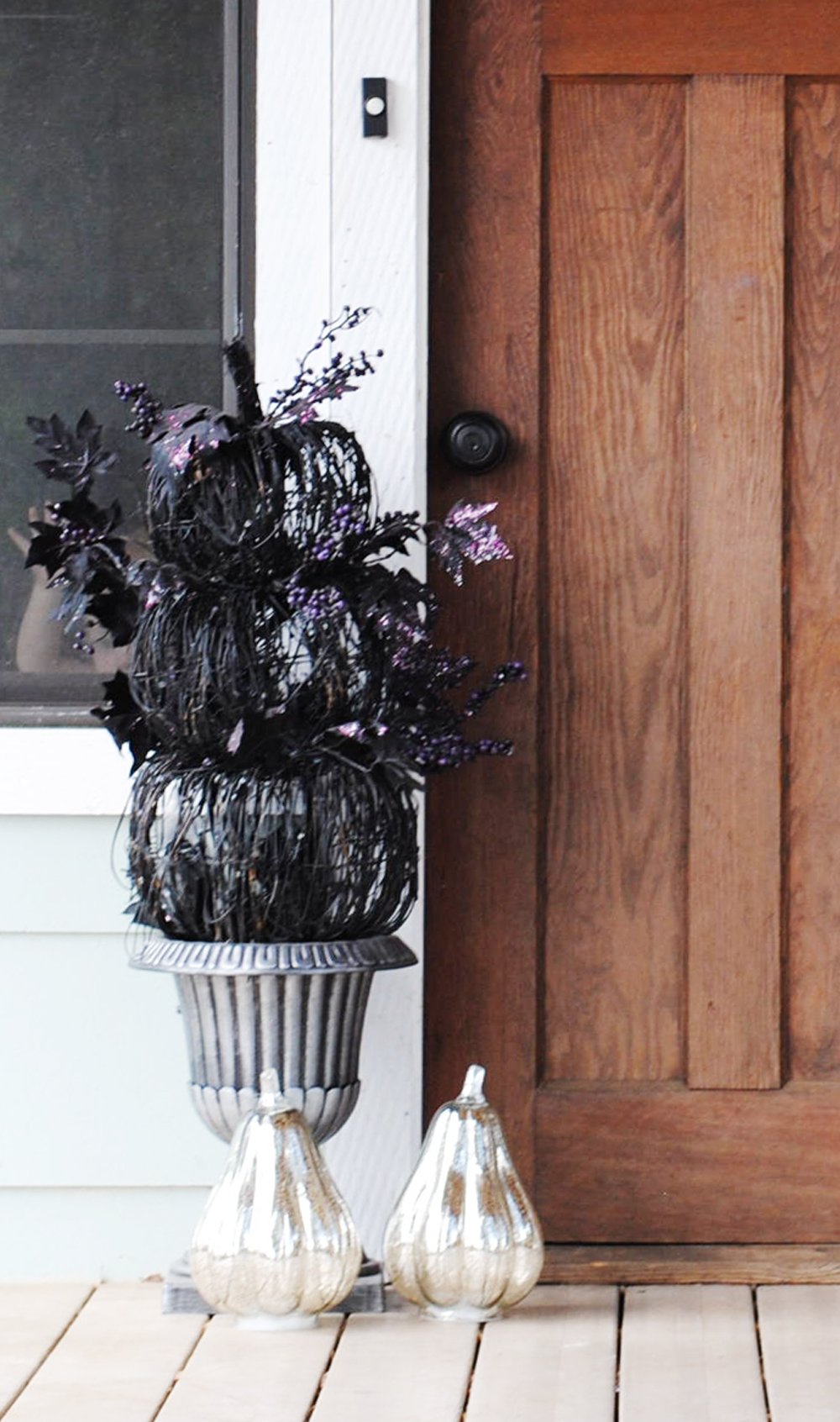 I'm super in love with how easy this was to put together and how great it looks! The kids are totally enamored with how they light up at night (it looks SO COOL). Once the sun starts to set, Melanie starts begging to turn on the battery packs and Finn will take my hand and walk to the door to try and get me to light them up.